REI Houseleads Theme Setup
Once you have installed and activated your theme with your license key, you will be automatically redirected to the REI Houseleads Setup Wizard Page.
Click on Let's Start to begin.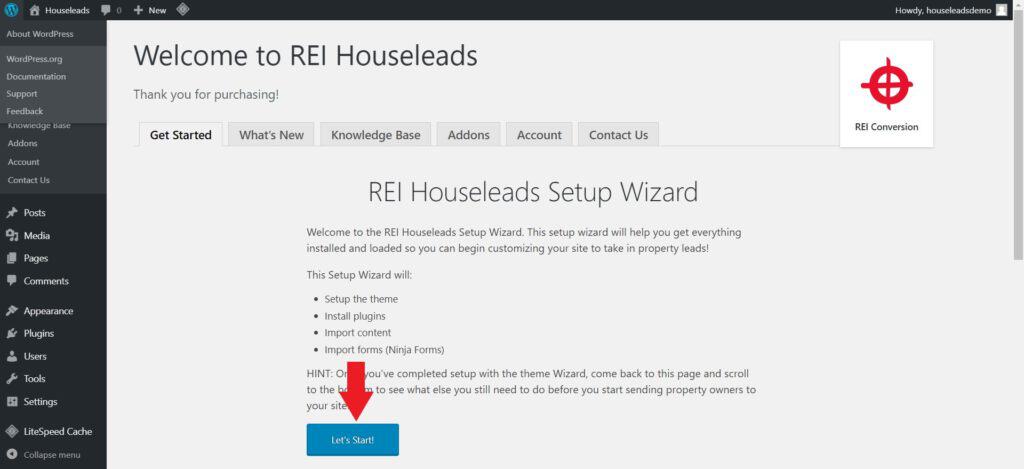 You will then be guided step by step through the wizard. Click the Start button.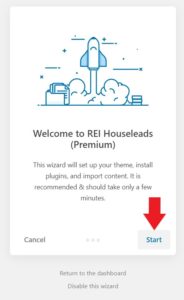 1. Install Plugins
You will then be prompted to install the theme's recommended plugins; Elementor and Ninja Forms. Click on Install.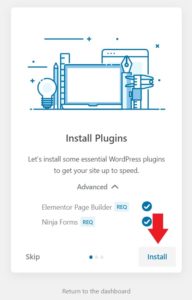 2. Import Content
Next, import the content for the theme by clicking Import. This may take a couple of minutes to install.
Once you've imported the content, you'll be prompted to head back to your WordPress Dashboard to customize your site.