Adding Locations/Counties
In this short article, we will discuss how to add Locations for your properties. These are important when you are editing the Documents tab on your specific properties as you can specify the location to help your customers filter their land results.
Add a New Location
Go to Properties > Location.
Name - Add the name of the location, i.e. Tractor, for Tractor County.
Slug - This is the URL of the location, choose something simple like 'tractor-county'
Parent Location - You may want to have States and then Counties as part of your locations settings. You can use this drop down list to select the 'parent' of the location you are adding.
In this example, Tractor would be the location and its parent would be Minnesota.
Description - Here you can write a small description about the location. REI Landlist WP does not utilize this description in its design, so feel free to leave this blank.
One you have finished entering all the information, click the Add New Location button at the bottom and your location will appear on the right.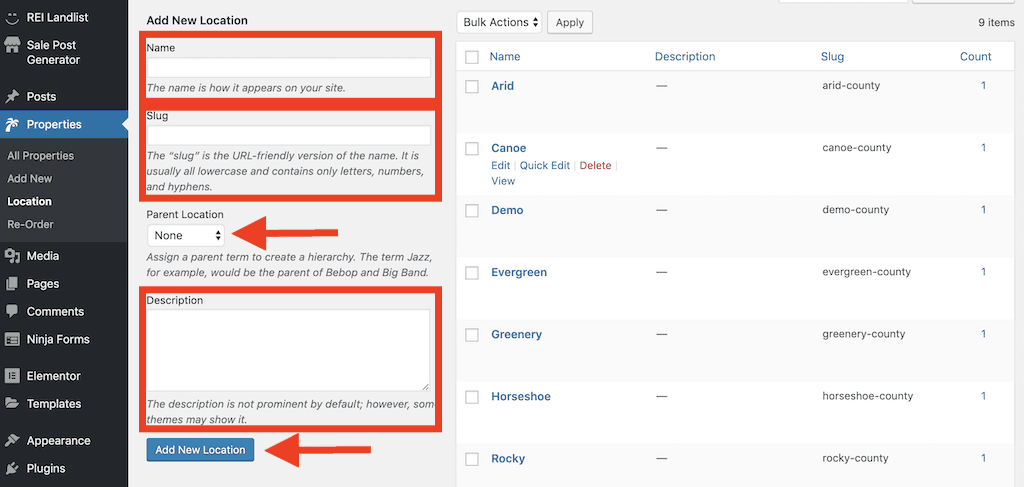 If you want to go back and edit the location, just hover over the location and click Edit link that will appear.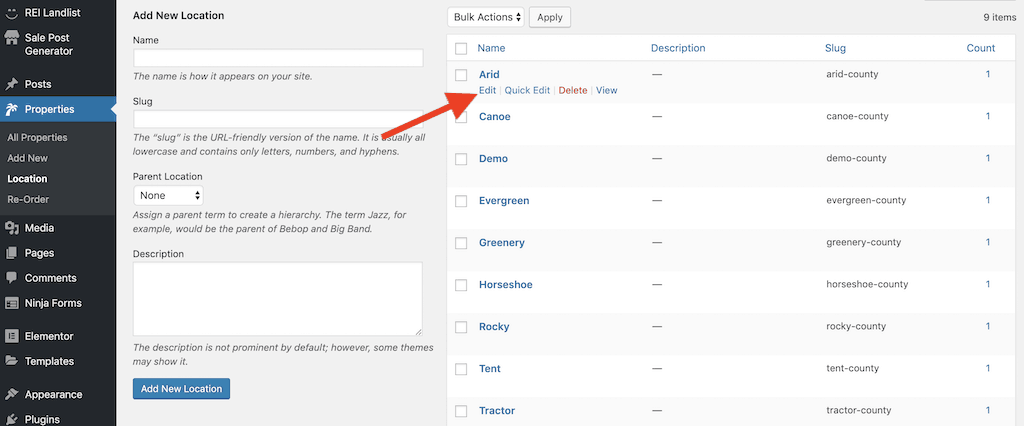 Once you have made your edits click the Update button at the bottom of the page.