How to Duplicate a Property
You may find you need to duplicate a property when setting up payment pages for your clients. In this article, we will go through the steps required to duplicate a property.
Configuring the Duplicate Posts Plugin
You'll first have to make sure that the duplicate posts plugin allows you to duplicate properties.
Go to Plugins > Installed Plugins on your WordPress Dashboard.
Under Duplicate Post, click Settings.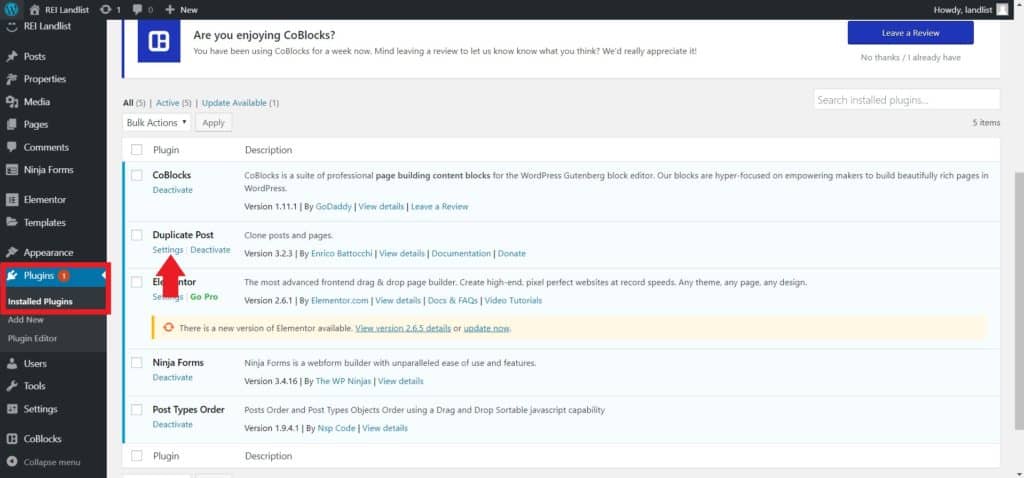 Then, click the Permissions tab.
Select the checkbox for Properties and hit Save Changes to save.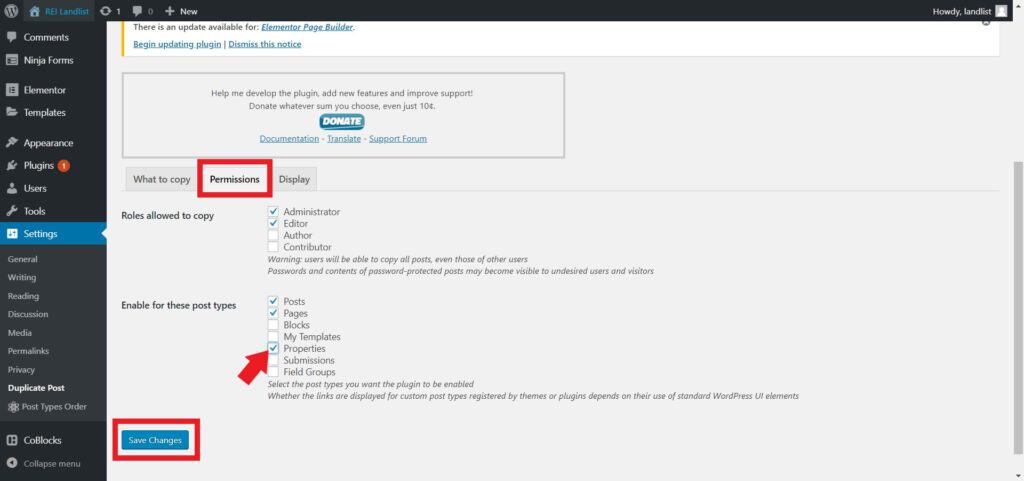 Duplicating a Property
You can now duplicate a property in just a few clicks.
Head to Properties > All Properties on your WordPress Dashboard.
Hover over the property you want to duplicate and click Clone.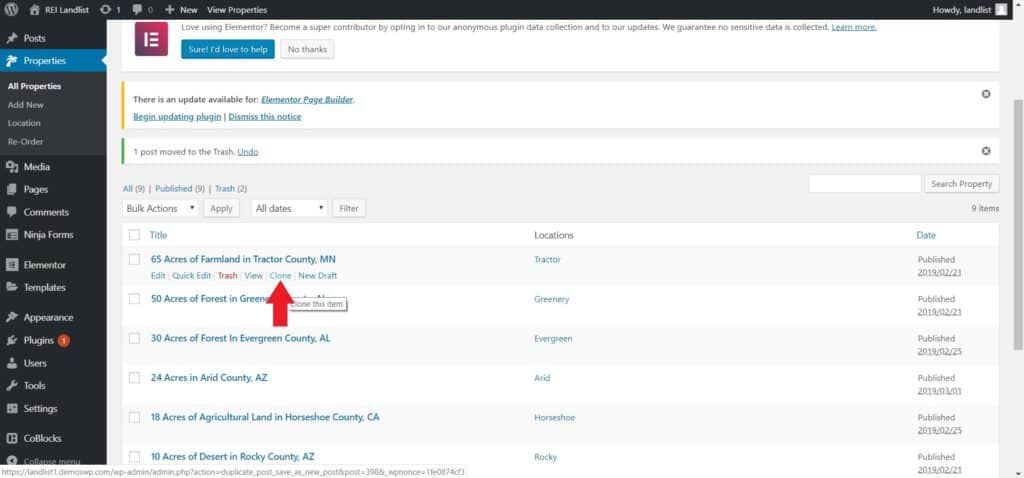 As you can see, an identical draft of the page will then appear in your Properties and you can edit as required.