Additional CSS
Although the theme comes with a plethora of options to style and customize your site, you may wish to add some of your own custom CSS to style specific elements of your website. This is only recommended if you have HTML and CSS experience.
Adding Additional CSS
Go to Appearance > Customize > Additional CSS.
You will be presented with a custom code box where you can paste in code or write it in directly.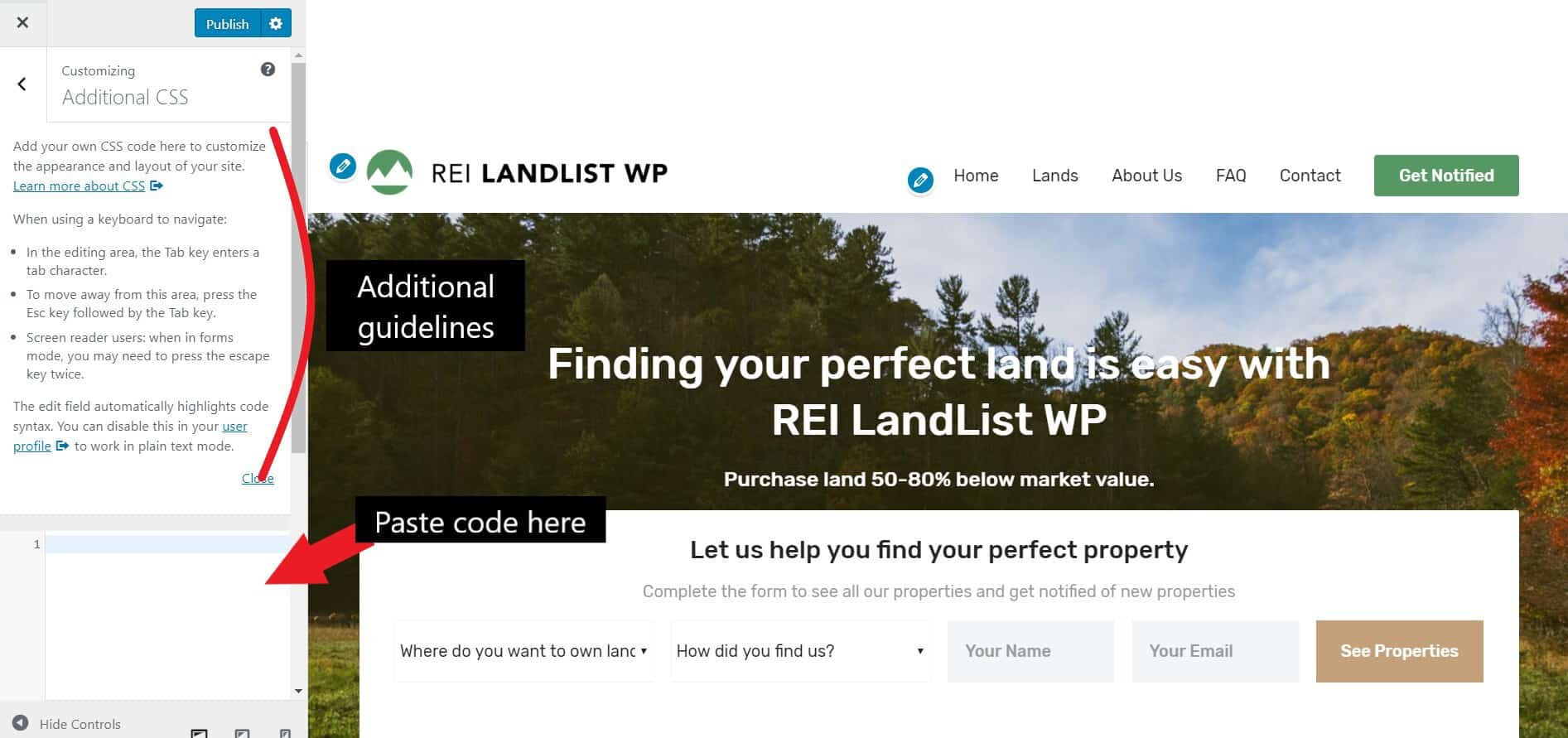 WordPress have provided a guide to help you with what you need to know about adding custom CSS to your theme. You can read this article here.
When you're finished, hit Publish.