Menus
In this article we discuss how to add a new menu item, change the order of the menu and how to add/remove the menu from the header and footer of your website.
Head to Appearance > Customize > Menus > Main Menu.
If you installed the demo content, you will already have a custom menu set up.
The menu features; Home, Properties, About Us, FAQs and Contact Us.
Adding a New Menu Item
If you want to add another menu item, click on Add Item at the bottom of the list.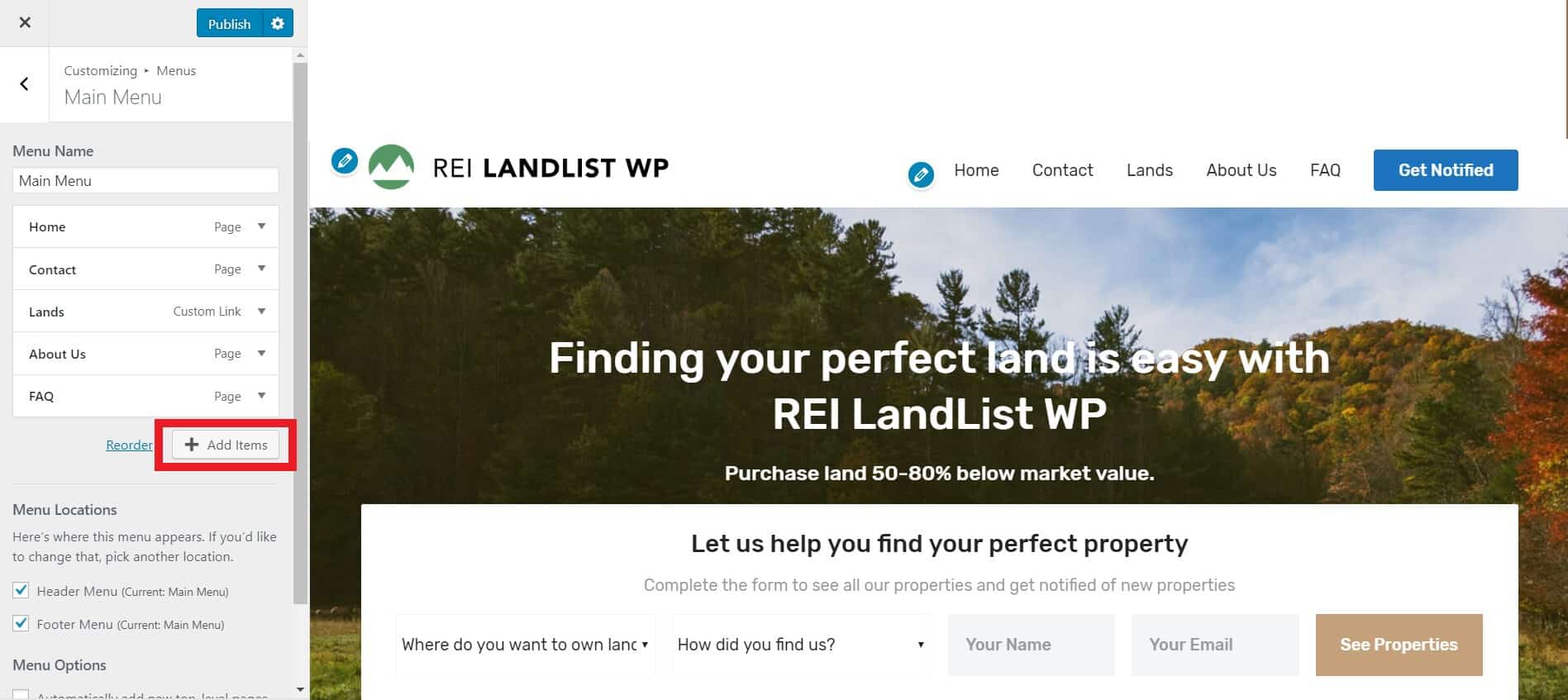 A secondary tab will open up.
You then type in the name of your new Menu item and click add page. This will create a new empty page under the 'Pages' section of your WordPress Dashboard. You can add content to that page whenever.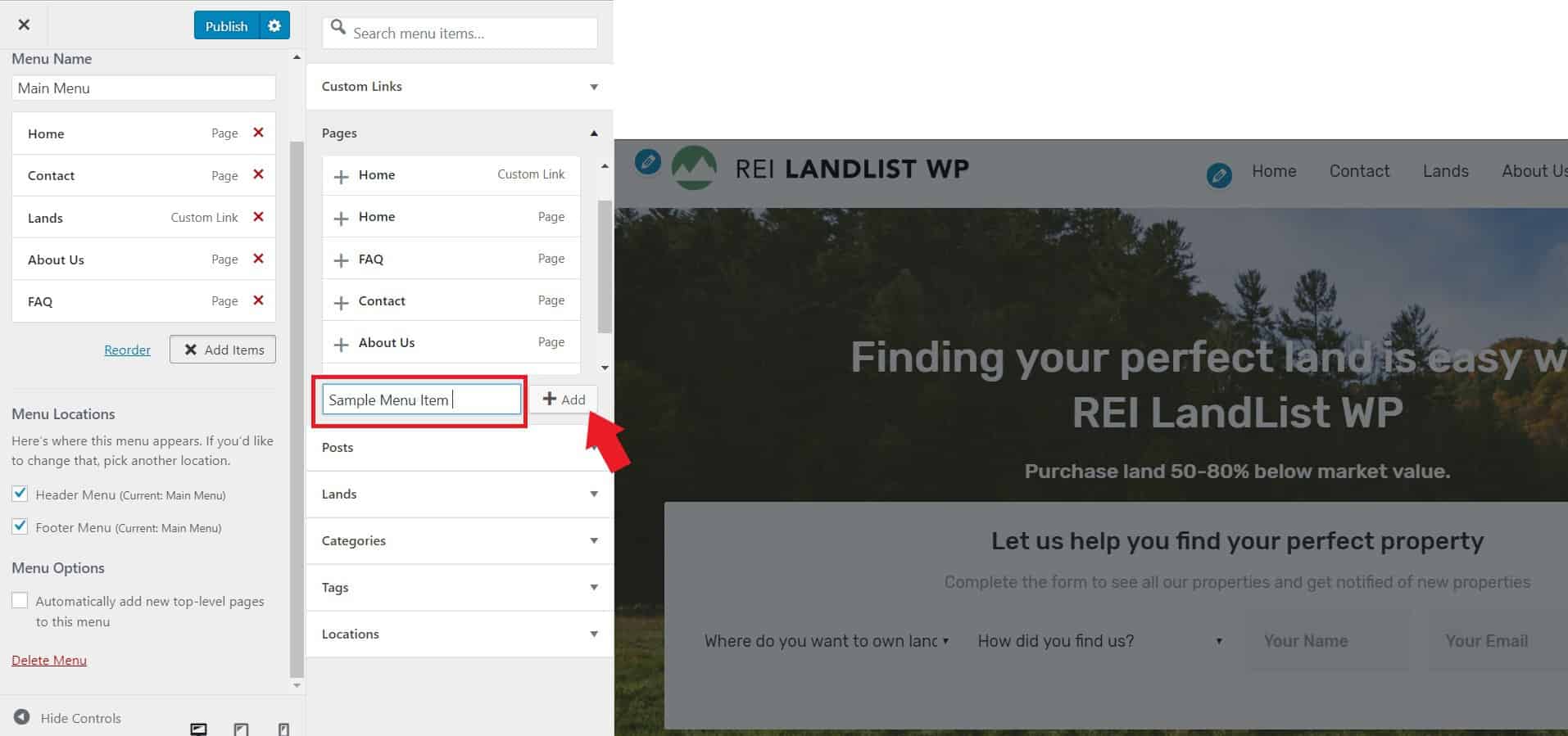 Click on Add Items, on the left column, one more time, and this will close secondary tab.
You will see the results on your menu bar in the live preview.

Re-Ordering Menus
To change the order in which the menu appears, you click the menu item you want to change on the left hand toolbar and drag it to where you want it. The change will happen instantly.

Menu Locations
The Menu is currently featured in the Header and Footer section of the website. If you want to change it, check or uncheck the corresponding box.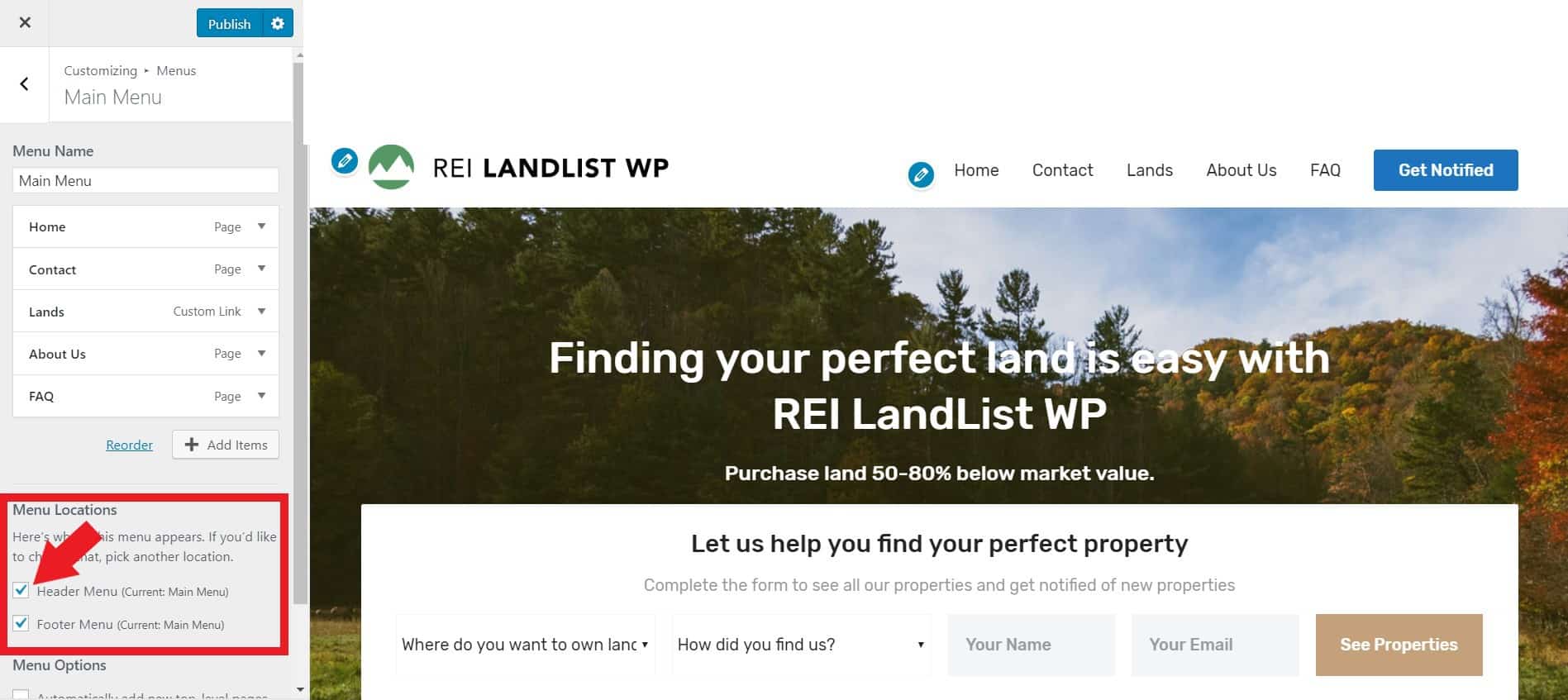 To save your changes, hit Publish.