Color Customization
In this section, you can edit the main color scheme for your website.
Go to Appearance > Customize > Colors.
You will have three options; Background Color, Main Color and Secondary Color.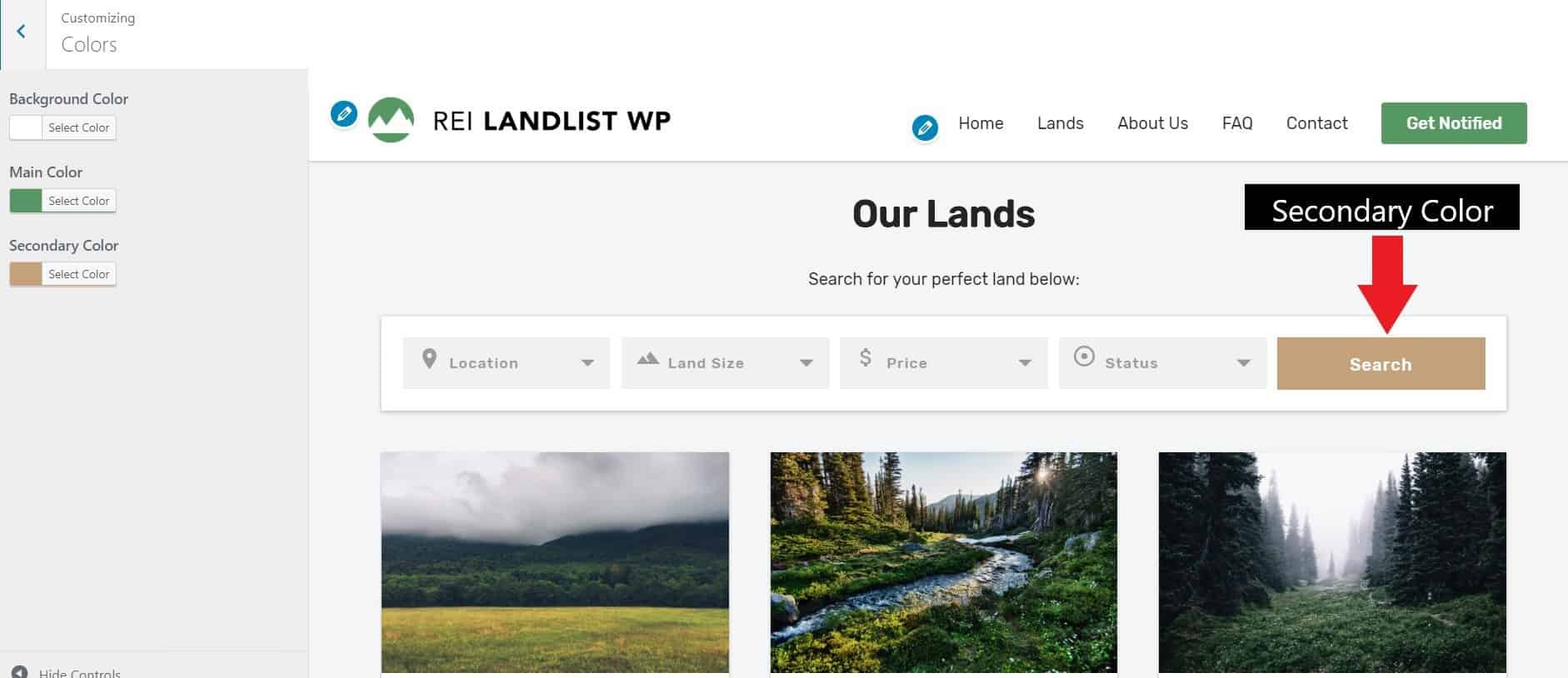 To change the color of any of these, simply click on the Select Color box. You will then be prompted to enter the hexadecimal code of the color you require.
Alternatively, you can use the preset colors in the color chart below it.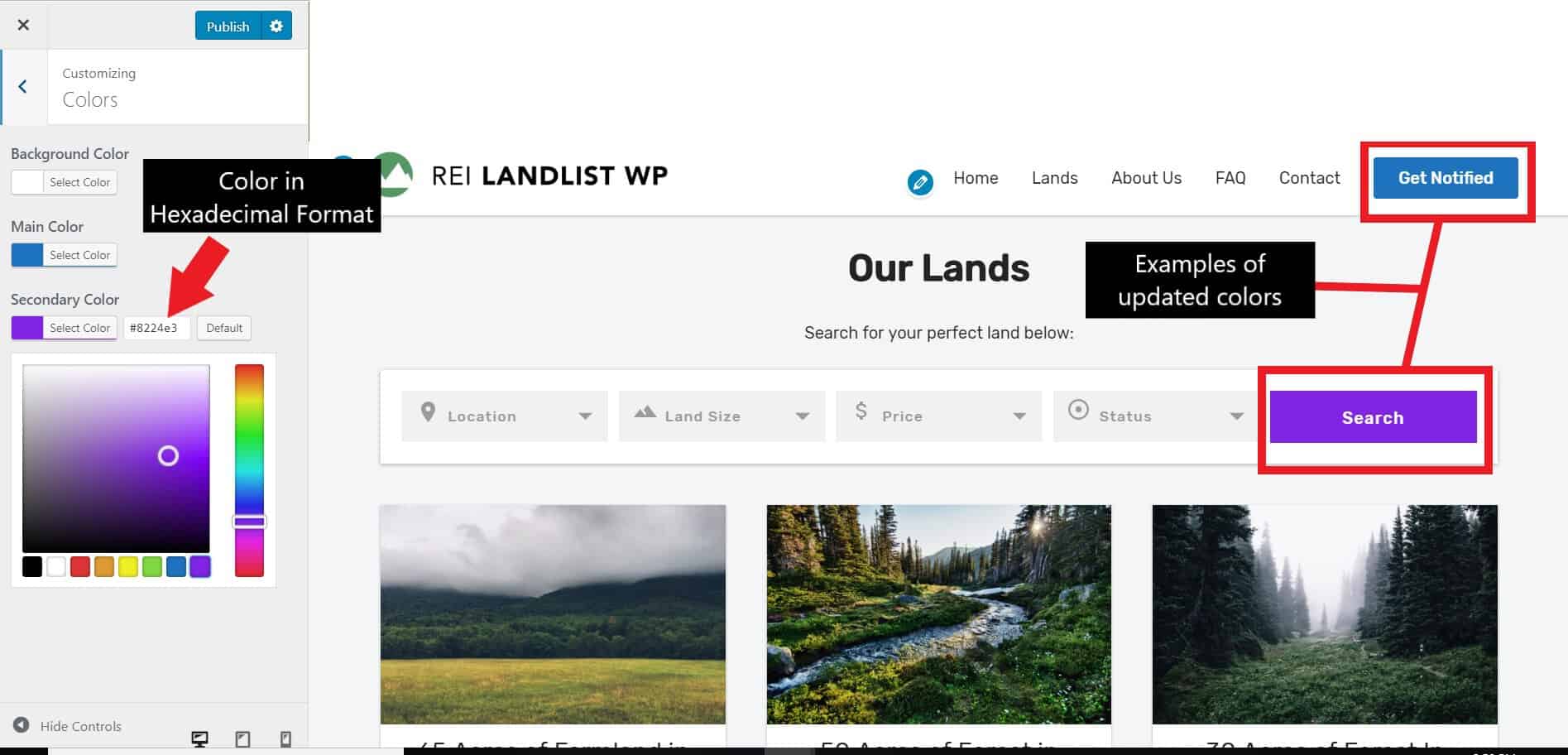 To save, click Publish.